Weddings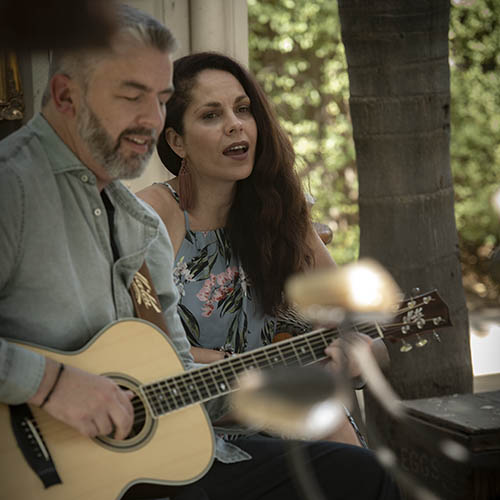 Duo 101 is the right choice for any formal occasion or corporate function. Vicki Newman & Chris Annable have extensive experience performing at many events, especially wedding ceremonies and receptions.
Songs
Duo 101 play all styles of music including Jazz, Rock, Pop and Dance. They play hits from the 60s, 70s, 80s, 90s and today's top 40. Their acoustic arrangements can create a great atmosphere for dinner and drinks. They can also pick up the pace to get everyone up, dancing the night away. They accept song requests including a bridal waltz.
Stage
Duo 101 have a huge sound but take up very little space. They can perform centre stage, at the side of a function room or in an accessible corner. They can also set up to perform outside.
Service
Duo 101 brings their own PA sound equipment and can provide a microphone for an MC and for speeches. They also have the facility to play DJ music between sets.